"WHITE ASHES" THE NOVEL
It's a question of survival
for those he left behind
SUSPENSE, INTRIGUE,
PERCEPTION & REALITY AWAIT
Rachael Farrington is suddenly besieged by assassination plots, abductions, and police corruption, as dangerous secrets emerge from her boyfriend's past.
"It's a story that tests the judgement of its characters and will no doubt test the judgement of its readers too." 
—John D. Moulton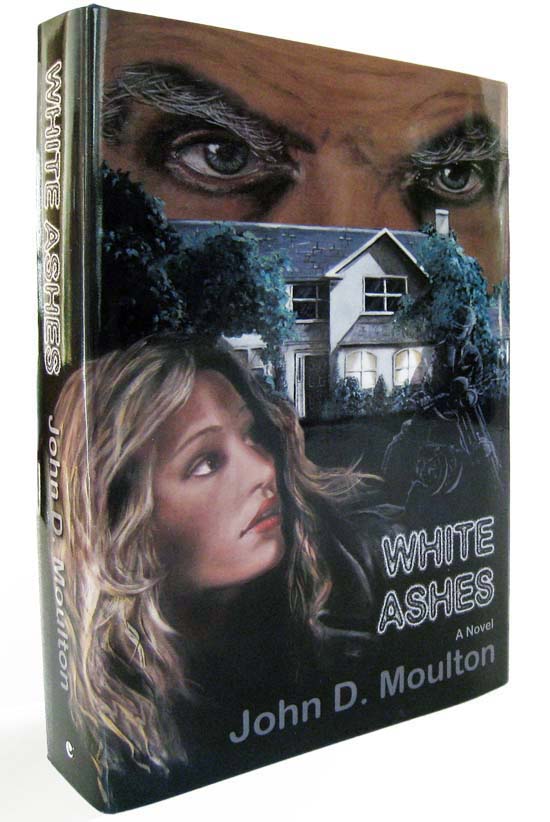 THE STORY ...
Teenager, Rachael Farrington is sitting on a riverbank when young Jason Beauvale wanders into her life. The two become inseparable, but Rachael's mother is suspicious of the boy; he's wealthy and, for reasons of her own, she has no trust for him and his kind.

As the couple become closer, Jason shares a secret: At the age of five he witnessed his baby brother murdered and his father escape, badly injured, under a hail of bullets. He doesn't know why it happened, or if his father survived, or why his mother then chose a life in hiding, refusing to speak much of him or their past lives again. These are mysteries that haunt the boy and which he aches to resolve.

In an ironic twist, as the young couple battle against those determined to end their relationship, they are confronted by the very forces that lurked in Jason's past.

In the turmoil that follows, loved ones soon face abduction, imprisonment and death, as an unscrupulous organisation, known as The Syndicate, seeks to fulfil a long-outstanding resolution to which Jason unwittingly becomes the key.

The fight for justice falls to Rachael, but with high-ranking police corruption working to defeat her, how can she alone bring The Syndicate down?
EXERPT:
   "Sign!" Branagan shouted impatiently.
   "You'll rot where you stand before I —"
    The sound of Jason's motor bike came to her and the shock of it took her face before she could conceal it. The rumble grew louder: Jason and Rachael were making their way up the drive. Rebecca knew they were moments away from certain death.
   She gasped as Branagan twisted her around and forced her left arm high up behind her back—her bad arm. The pain was searing. Before she could recover, he wrapped his other arm around her waist, ramming the gun barrel hard under her rib cage, pointing it directly toward her heart. The coarse growth on his unshaven chin pressed slowly, menacingly, against her ear as he spoke.
   "You'd better do exactly as I say, Becky," he whispered.
    But Rebecca was not about to obey. She would not allow this low-life filth to blackmail and then slaughter all who were so dear to her. She had told herself many times that she loved them more than life itself—and the truth of that was unfolding now.
---
ORDER YOUR COPY NOW!
Available in eBook from $0.99¢
Soft Cover from around $24.50
Hard Cover from around $34.50
Available at Amazon, and can be order at Barns & Noble (USA) WH Smith (UK) Waterstones (UK) and other great book stores.
To purchase your copy at Amazon.com — Click here
To purchase your copy at Amazon.co.uk — Click here

For Barns & Noble (on line) — Click here
For WH Smith (UK) (eBook) — Click here
For Waterstones (UK) — Click here
For other purchasing options simply quote the ISBN Code Number below:


Hard Cover ISBN:
9781491771495
Soft Cover ISBN:
9781491771518
eBook ISBN:
9781491771501
---
SIGNED COPIES AVAILABLE IN THE USA
Order yours here: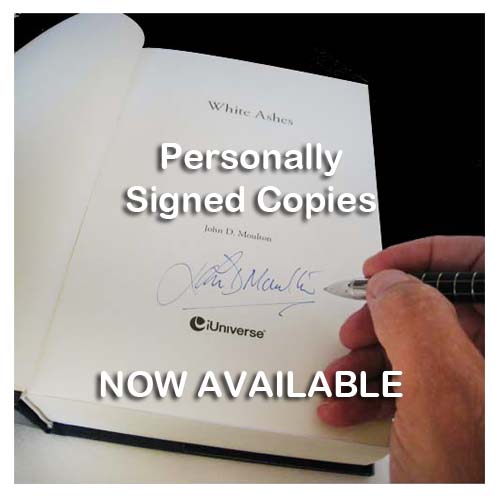 USA OFFER: SIGNED COPIES (USA*)
Direct from the author!
Soft Cover & Hard Cover available!
(Price INCLUDES Delivery)

*OUTSIDE THE USA: To request a quote — Click here
---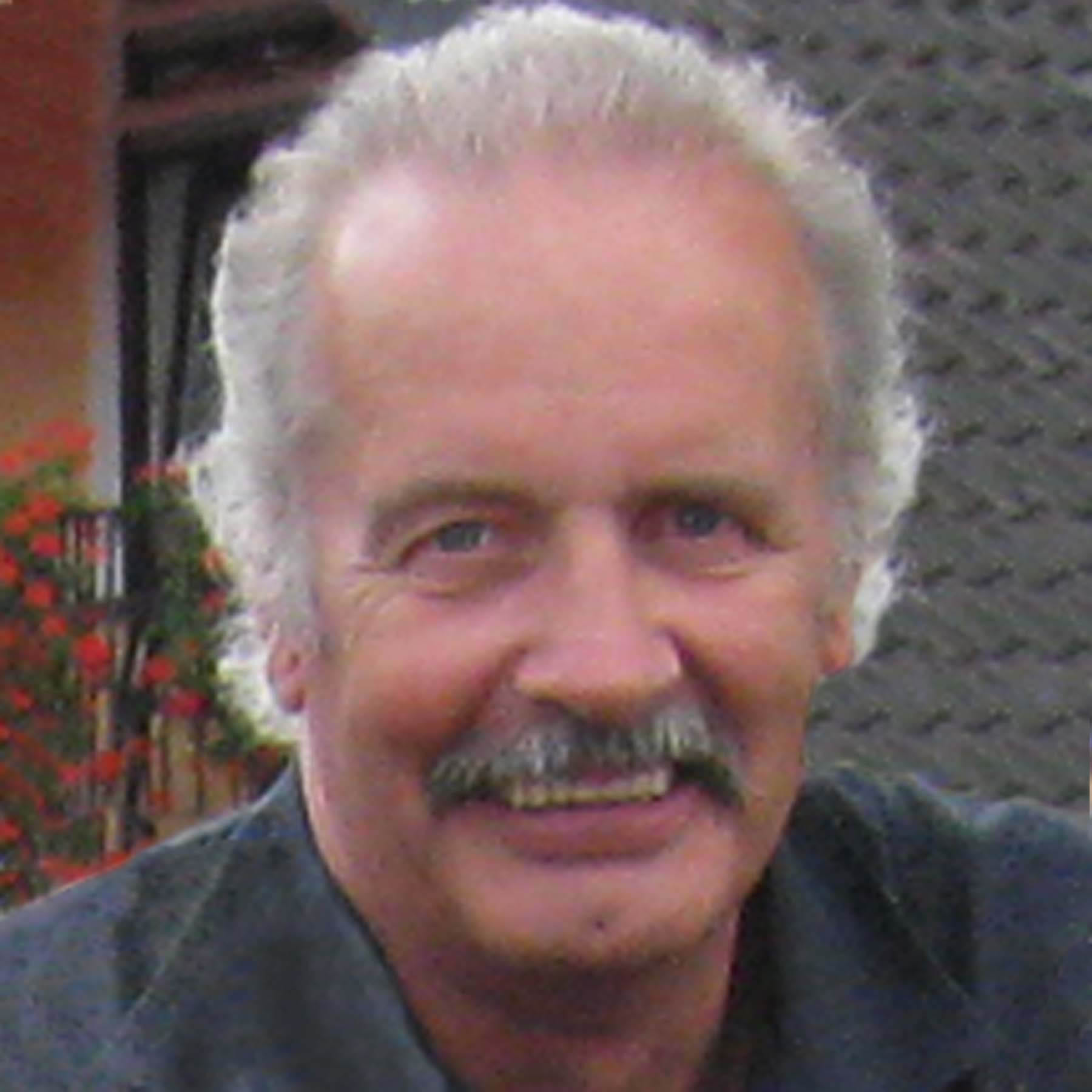 ABOUT THE AUTHOR
John's career involved a great deal of writing—mostly studious business reviews and creative marketing plans, but his observations of life and keen imagination also inspires writing of a more adventurous kind. Born and raised in Manchester, England, John has now 'retired' to write and paint in North Dallas, Texas.
To email John, CLICK HERE


---
A CALL FOR SPONSORS & PATRONS
Would you like to become a patron of my work?
Single contributions are much appreciated at GoFundMe.com

or ...

Become a rewarded monthy sponsor/contributor/patron at Patreon.com
I've spent over twenty thousands dollars on book stocks and promotional activity of one sort or another and I now I simply don't have the funds any longer to get my work noticed by those who could make a difference.

As a result, White Ashed is drowning under a sea of well-funded competitors and, if that continues, the book will be lost to the world and I will no longer be able to write in a meaningful way.

These days, under such circumstances it's easy for small investors, sponsorrs and potential patrons to contribute whatever they can to keep the work alive to flourish and grow - maybe even become a Hollywood blockbuster!

To see how you could help with a single contribution or monthly subscription take a look at my White Ashes Patreon page, here:
Singl contributions are very much appreciated at GoFundMe.com
or ...
Become a monthy sponsor/contributor/patron at Patreon.com